International Department
Add: Yanta road yanshan county cangzhou city hebei province
Tel: +86-311-89640267
Fax: +86-311-67961898
Web:http://www.hengjiapipe.com
E-mail:
info@hengjiapipe.com
Barred Tee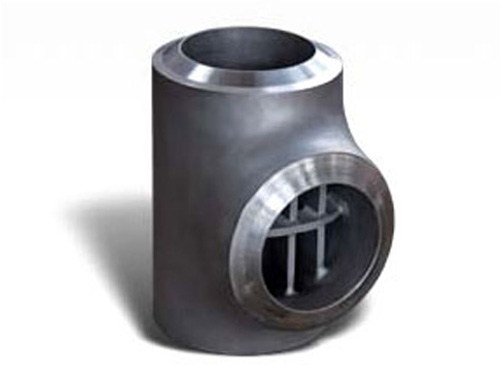 Details of the introduction
A barred tee is a tee or any fitting with a branch used in pipelines that is pigged and has a restriction bar welded internally preventing the pig from traveling down a branch connection. The bars are installed so they are flush with the inside diameter of the pipeline to keep the pig from hanging up when it passes through. The bars should be of a similar or identical material as the parent material.
Bars are placed on the internal side of a tee or really any branch connection big enough to sidetrack a pig while traveling down a pipeline. The size of the bars on the tee should be small enough so that they do not restrict the flow from the branch connection. However, they should be large enough to prevent breakage based on the flow rate through the branch connection of the tee
Barred tees and sphere tees are used in a pig launcher / receiver system and / or at branches in the pipeline to ensure the safe passage of a pig or sphere past the open branch area.
To complement our range of pigs and spheres pipeline engineering has the in-house engineering, manufacturing and testing capacity to produce piggable pipeline sphere tees and barred tees.
Piggable barred tees incorporate simple bar sections welded across the pipeline tee branch to allow a pig to negotiate the branch opening. Piggable tees are manufactured to specific customer project specifications and International pressure vessel and piping codes such as ASME, PD5500.
split tee
Next:
Swivel Flange
Share to: