International Department
Add: Yanta road yanshan county cangzhou city hebei province
Tel: +86-311-89640267
Fax: +86-311-67961898
Web:http://www.hengjiapipe.com
E-mail:
info@hengjiapipe.com
API 5CT Casing Pipe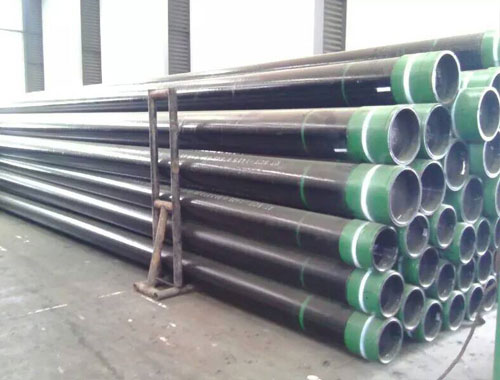 Details of the introduction
API 5CT casing pipe is used to support the wall of oil and gas well. To ensure the normal operation of the oil Well during drilling process and when completion. Several layers of casing pipe to be used for each well   according to the different drilling depth and geological condition. After going down the well cement will be used to cementing, Different from tubing, drill pipe, casing pipe can not be repeated use, It belongs to one-time consumption materials.So, the consumption of casing accounted for more than 70% of the total oil well pipe. According to usage casing pipe can be divided into conduit,surface casing pipe, technology casing pipe and oil-string casing pipe.
Group 1: All casing and tubing in Grades H, J, K and N;
H40 J55 K55 N80
Group 2:  All casing and tubing in Grade C, L, M and T;
M65 L80 C90 C95 T95
Group 3:  All casing and tubing in Group P;
P110
Group 4:  All casing in Grade.
Q125
API 5CT Casing Pipe
Next:
API 5CT Casing Pipe
Share to: