International Department
Add: Yanta road yanshan county cangzhou city hebei province
Tel: +86-311-89640267
Fax: +86-311-67961898
Web:http://www.hengjiapipe.com
E-mail:
info@hengjiapipe.com
Rubble Joint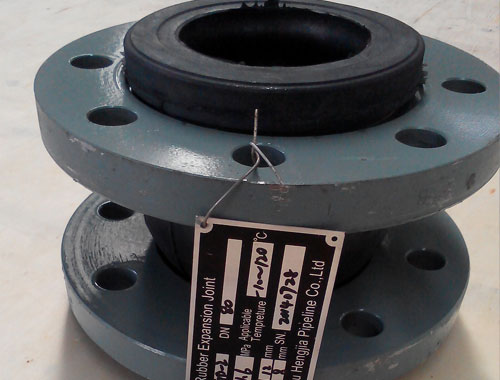 Details of the introduction
Rubber expansion joints are flexible connectors for the construction of pipe systems. They relieve system strain by reducing vibration and noise and compensate static or dynamic movements caused by thermal change, load stress, pumping surges or construction settlement. They also compensate assembling inaccuracies (misalignment during installation) and can be used as pipe insert pieces to facilitate inspections.
Comparing Metal Expansion Joints with Rubber Expansion Joints 
Rubber expansion joints 
• show no fatigue failure due to high frequencies of vibration 
•are not endangered by stress corrosion cracking due to their higher flexibilty
• are suitable for a larger range of media due to their available type variety 
• will absorb outer physical influences, e.g. accidental impacts without any damage
• can be used to protect the pipework against high shock stress
• offer max. movement ranges, at the same time they are very compact (short installation length) 
• are suitable to substantially reduce vibration and noise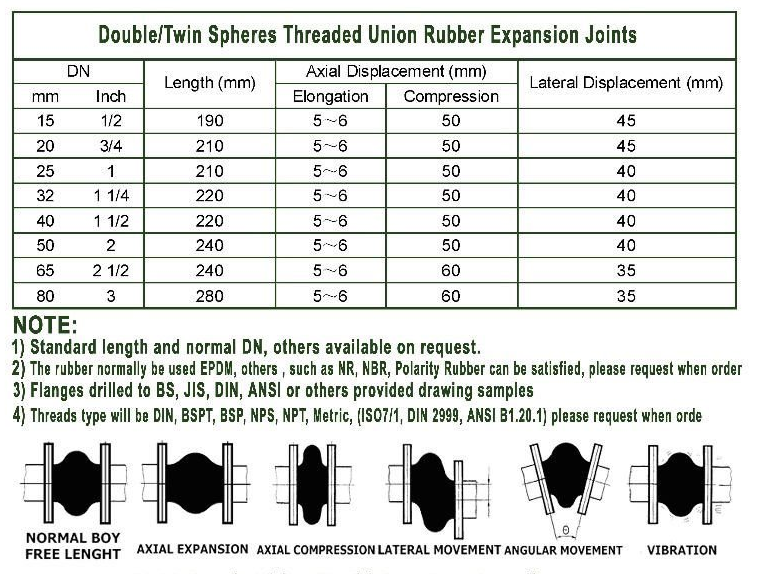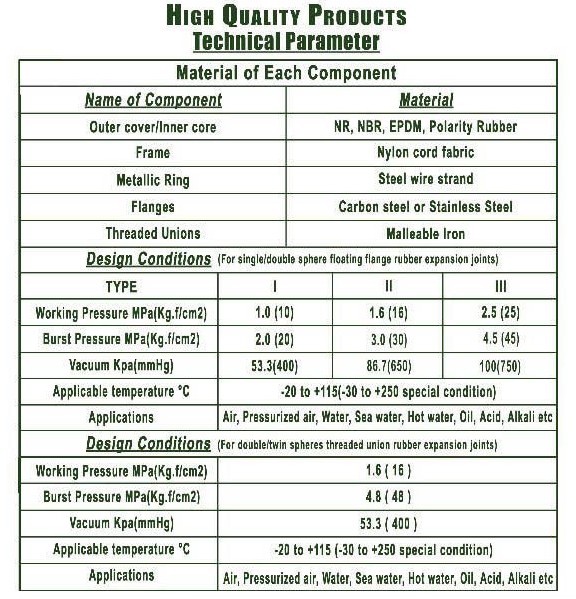 Rubble Joint
Next:
Rubble Joint
Share to: